Mechanisms
Participation in Pre-TEMM23 (Online)
2022.07.27
On 27 July 2022, Director YAMAMOTO Masumi from Department of Economic Affairs participated in the Pre-TEMM23 (The 23rd Tripartite Environment Ministers' Meeting) Working-level Meeting held online. Directors from the Ministry of Ecology and Environment of China, Ministry of the Environment of Japan, Ministry of Environment of the ROK attended the meeting to discuss preparation toward the TEMM23 that will be hosted by China.
In his opening remarks, Director YAMAMOTO appreciated the host country for their efforts to prepare for the TEMM23 amidst continuing challenges of the pandemic and noted that TCS is ready to provide support for the ministries. TCS also reported about its upcoming project implemented in close collaboration with the relevant departments of the three parties.
During the meeting, the three parties discussed the TEMM23 arrangements, reviewed implementation progress of the Tripartite Joint Action Plan (TJAP) 2021-2025 and reaffirmed their commitment for cooperation under the 8 priority areas including climate change, biodiversity and public awareness. TCS will continue to support these efforts to enhance trilateral cooperation in environmental protection.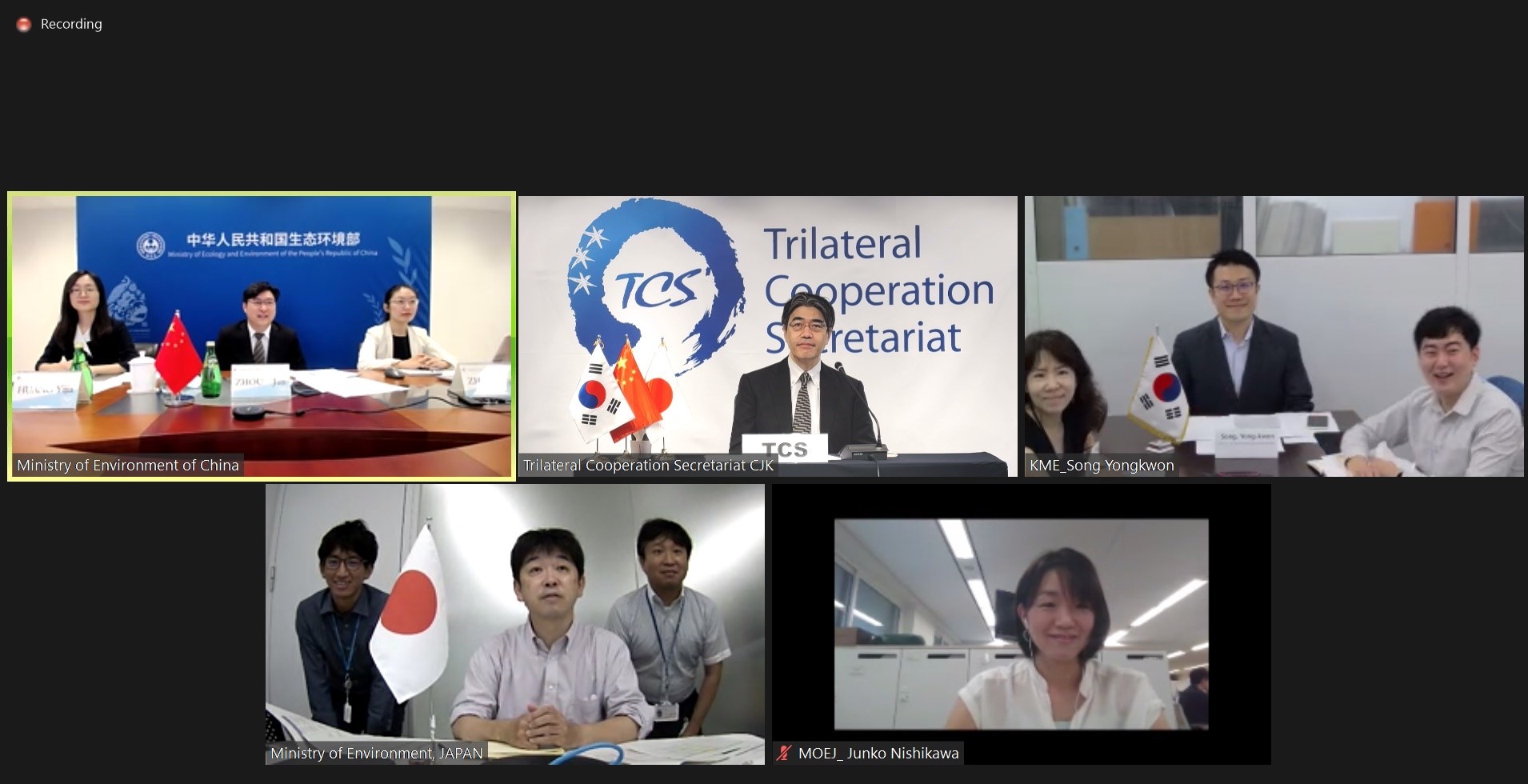 ▲Group photo of the meeting