Crested Ibis,
Emblem of the Trilateral Cooperation
TCS is excited to introduce our mascot, Crested Ibis! The Crested Ibis is a bird that symbolizes cooperation among China, Japan, and the ROK. The Crested ibises live only in the three countries, however almost extinct in the 1970s. In 1981, seven wild crested ibises were found in China, and since then, the three countries have strengthened cooperation to restore them. From the efforts of cooperation, their population has increased to 7,000, 570 and 460 crested ibises in China, Japan, and the ROK, respectively.
Crested ibis is an important agenda and the emblem of friendship to keep the positive momentum of promoting trilateral cooperation. The three countries will continue our efforts towards restoring crested ibis, and further promote substantial cooperation in various fields, including environmental protection, tourism, culture, and local government exchange.

TCS has hosted the Crested Ibis International Forum continuously. In 2018, Under the theme of "Bond with crested ibis, co-create future", The three local governments of China, Japan, and the the ROK adopted the Yangxian Declaration for the future cooperation surrounding crested ibis, especially in the fields of agriculture, environment, and tourism. A year later, Taking the opportunity of the 20th Anniversary of the launch of the trilateral cooperation since 1999, the Forum was organized with the main theme of "New Journey, New Heights - Towards Sustainable Trilateral Cooperation on Crested Ibis".
The Footprints of Crested Ibis
Before the 1930s, the crested ibises lived widely in the Russian Far East, the Korean Peninsula, Japan, and China. However, since the mid-20th century, the number of ibis has gradually decreased because of natural disasters and human civilization.

When the extinction of the ibis was almost inevitable, seven ibises were miraculously found in Shaanxi Province, China. Since then, ibis restoration and reproduction projects have begun between China and Japan. Through joint efforts to restore ibis and spread them from China to Japan and the ROK, the three governments increased the number of ibis to more than 7,000 in China, 570 in Japan, and 460 in the ROK.

Currently, the crested ibis lives only in the three countries and is the symbol of friendship between China, Japan, and the ROK, but also a medium for promoting trilateral cooperation in various fields, including environmental protection, tourism, culture, and local government exchanges.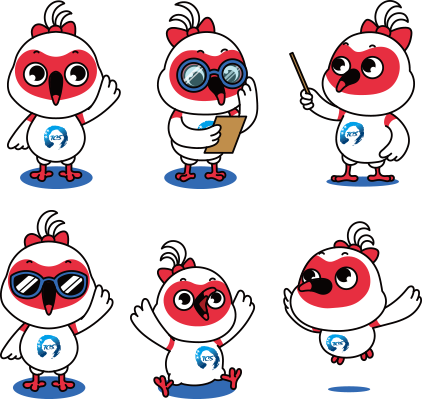 Gallery about Crested ibis