Others
Secretary-General OU Boqian Paid a Courtesy Visit to Vice Executive President of Korea International Trade Association (KITA)
2022.05.11
On May 11, 2022, Trilateral Cooperation Secretariat (TCS) SG OU Boqian paid a courtesy visit to Vice Executive President of Korea International Trade Association (KITA), Mr. SHIN Seung Kwan, to formally extend an invitation to Mr. SHIN to attend the International Forum for Trilateral Cooperation 2022 (IFTC 2022), which will be held on June 14, 2022, in Seoul, Korea.
SG OU firstly expressed her sincere appreciation to Mr. SHIN for accepting TCS' invitation to IFTC 2022. She underlined past cooperation history between TCS and KITA, and explained the roles and functions of TCS in trilateral cooperation. Furthermore, SG OU briefed Mr. SHIN on the upcoming IFTC, in which he will participate as a speaker. She emphasized that IFTC plays a crucial role in exchanging political, economic, and socio-cultural policy advice among the three countries.
Mr. SHIN responded by expressing his gratitude to SG OU for visiting KITA and also for the invitation to IFTC. Mr. SHIN spoke highly of TCS' endeavor to strengthen trilateral ties in difficult times and expressed his interest to learn more about trilateral cooperation in the future.
The meeting concluded with both organizations reassuring their commitment to further cooperation in the near future.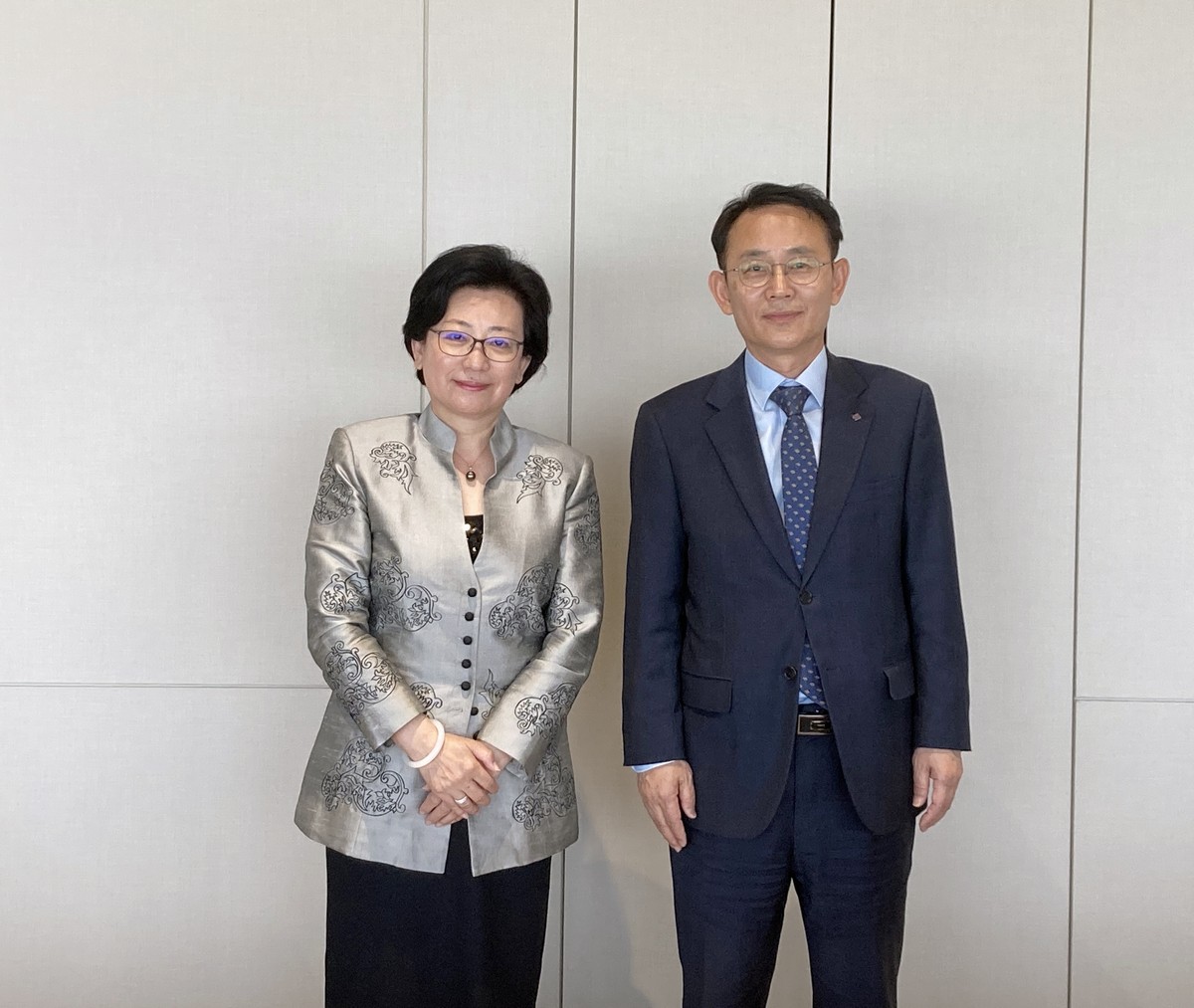 ▲SG OU and Vice Executive President SHIN