Others
Secretary-General OU Boqian Visited Jeju University
2022.05.06
On May 6, 2022, TCS SG OU Boqian visited Jeju University and had a meeting with President Mr. KIM Eel-hwan to discuss ways to enhance cooperation on various youth exchange programs.
SG OU introduced the TCS' efforts to integrate its youth programs including Young Ambassador Program(YAP), Youth Speech Contest(YSC), Trilateral Youth Summit(TYS), with an aim to build stronger networks among young generations of the three countries. In this connection, she also explained the CAMPUS Asia Program in detail, commenting that it has been successfully implemented over the past years and is trying to get more universities involved in the program to enrich the contents. As TCS plans to organize a youth-related session in Jeju Forum this year, SG OU enlisted support from Jeju University in this regard.
President KIM promised to expand the role of Jeju University in promoting trilateral cooperation, especially among youths, and developing Jeju-related projects. In addition, he stressed that Jeju University will make its utmost efforts to participate in the CAMPUS Asia Program, and will keep in closed contact with the TCS to provide necessary support for TCS' session in Jeju Forum.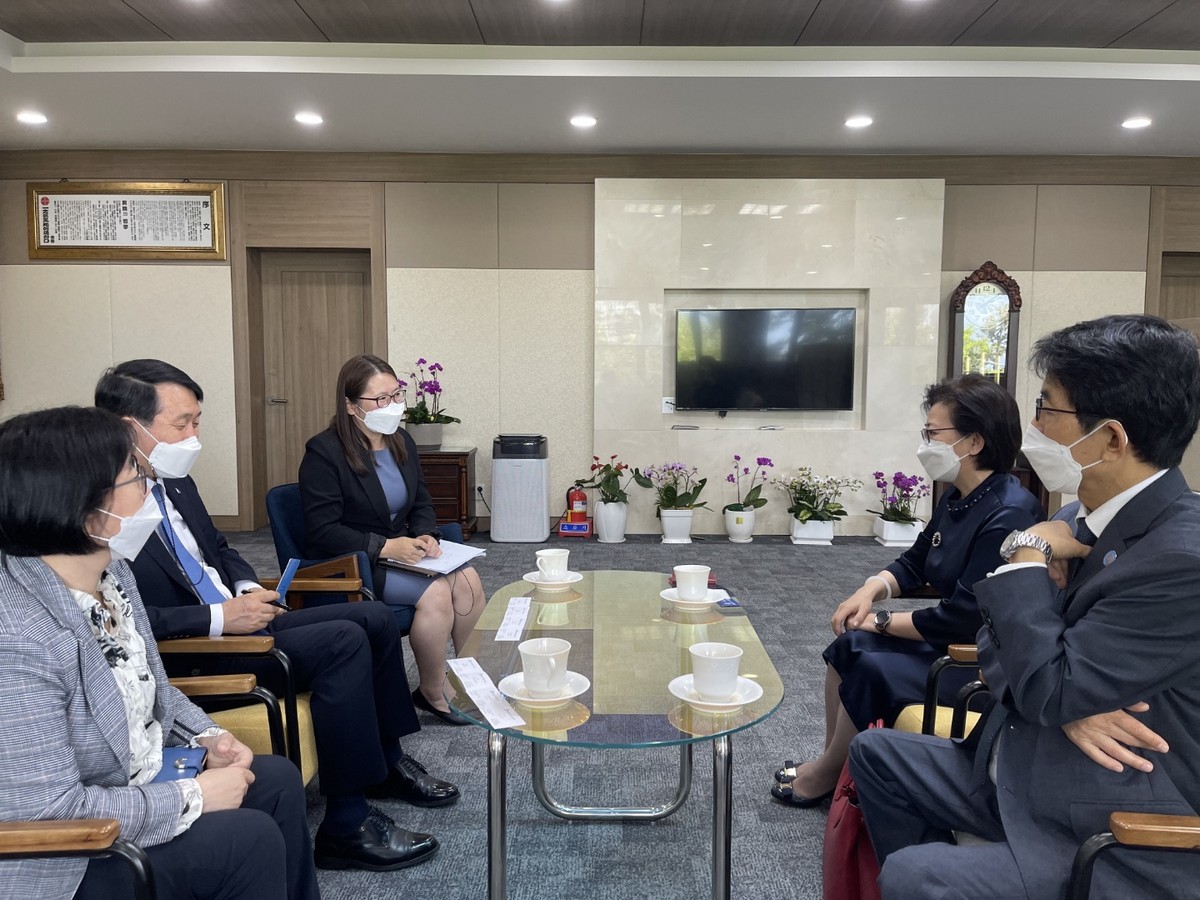 ▲Meeting at the Office of President, Jeju University