Others
TCS Board Members Visited JoongAng Ilbo
2021.12.30
On December 30, 2021, Trilateral Cooperation Secretariat (TCS) Secretary-General Amb. OU Boqian and Deputy Secretary-General BEK Bum-hym met with Mr. KIM Jong-yoon, Chief Editor of the JoongAng Ilbo in the latter's office.
Secretary-General OU highlighted 10-year accomplishments that the TCS has achieved, and gave a brief about on-going projects to which the TCS is paying in-depth efforts, focusing on a series of youth programs aiming at improving mutual perceptions among the younger generations of the three countries as well as strengthening people-to-people exchanges. She also shared TCS' readiness to work closely and continuously with JoongAng Ilbo to enhance the public awareness and understandings on the Trilateral Cooperation and TCS' activities, so as to improve the cooperation in a substantial and solid way for the benefits of the people of the three countries. Deputy Secretary-General BEK also highlighted TCS' unique role to promote the mutual understandings and friendship of the three countries.
Chief Editor KIM Jong-yoon spoke highly of the TCS' endeavors to enhance and expand the Trilateral Cooperation, especially the importance attached on the younger generations for a future-oriented trilateral relations. He extended his support to the TCS in carrying out cooperative projects in various areas.
Both agreed to keep in frequent contact.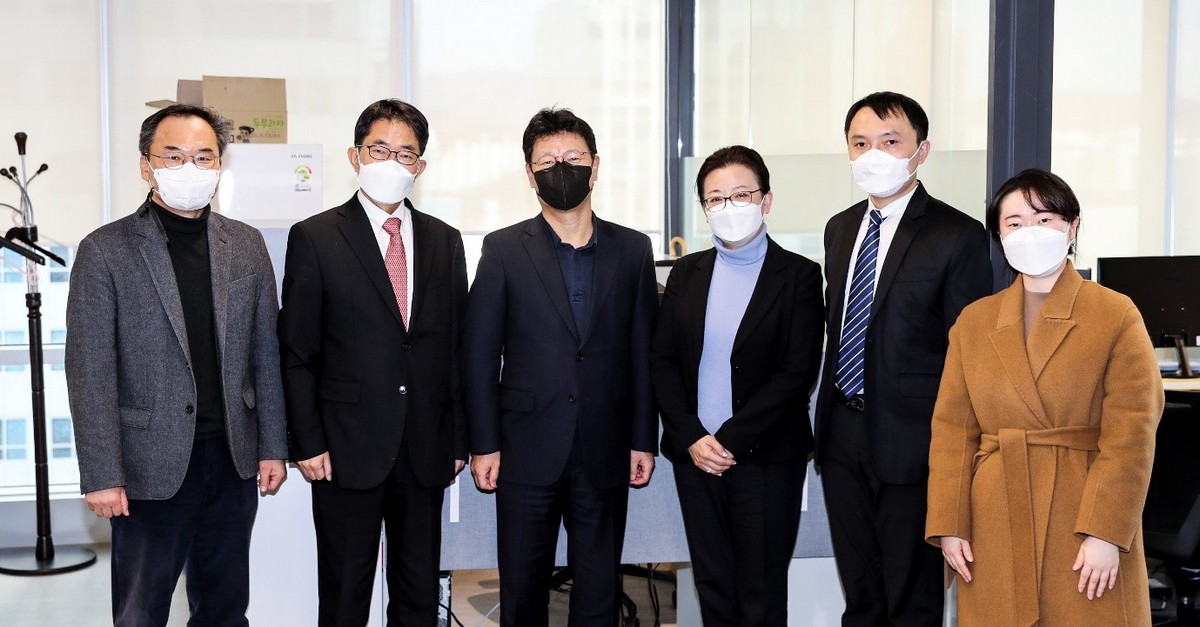 (From left)
Mr. CHAE Byung-gun, Director of Global Diplomacy and Security, JoongAng Ilbo
Amb. BEK Bum-hym, Deputy Secretary-General, TCS
Mr.KIM Jong-yoon, Chief Editor, JoongAng Ilbo
Amb. OU Boqian, Secretary-General, TCS
Mr. LI Guan-yu, Director of Political Affairs, TCS
Ms. LEE Ji-su, Officer of Political Affairs, TCS