Others
Secretary-General Amb. OU Boqian Visited People's Daily Online Korea
2021.10.20
On October 20, 2021, TCS Secretary-General Amb. OU Boqian paid a visit to Ms. ZHOU Yubo, Representative of People's Daily Online Korea. Both exchanged views on the future directions of the trilateral cooperation and explored potential cooperation between the two organizations.
SG OU briefed the achievements of the trilateral cooperation among China, Japan and the ROK over the past decade, and spoke highly of the company's efforts on promoting mutual learning and understandings of the people of the three countries. Emphasizing the impacts of the Internet on people's cognitions nowadays, she encouraged the company to expedite its role as an influential media agency to narrow the gaps among the younger generations of the three countries. She thanked the supports provided by the company to TCS in the past, and suggested future cooperation with the company in culture and youth related events, so as to embed the spirit of Trilateral Cooperation into the hearts of the three peoples.
Ms. ZHOU congratulated SG OU on her assumption of office, and briefed history and operation of People's Daily Online Korea Co., LTD. She reviewed the company's exchanges and cooperation with media, local governments and enterprises in Korea, as well as the company's efforts and accomplishments in facilitating two-way communication between China and ROK in the past decade since the company's inception. She expressed her readiness to join hands with the TCS to promote the mutual understandings among the three countries which would benefit the region for generations.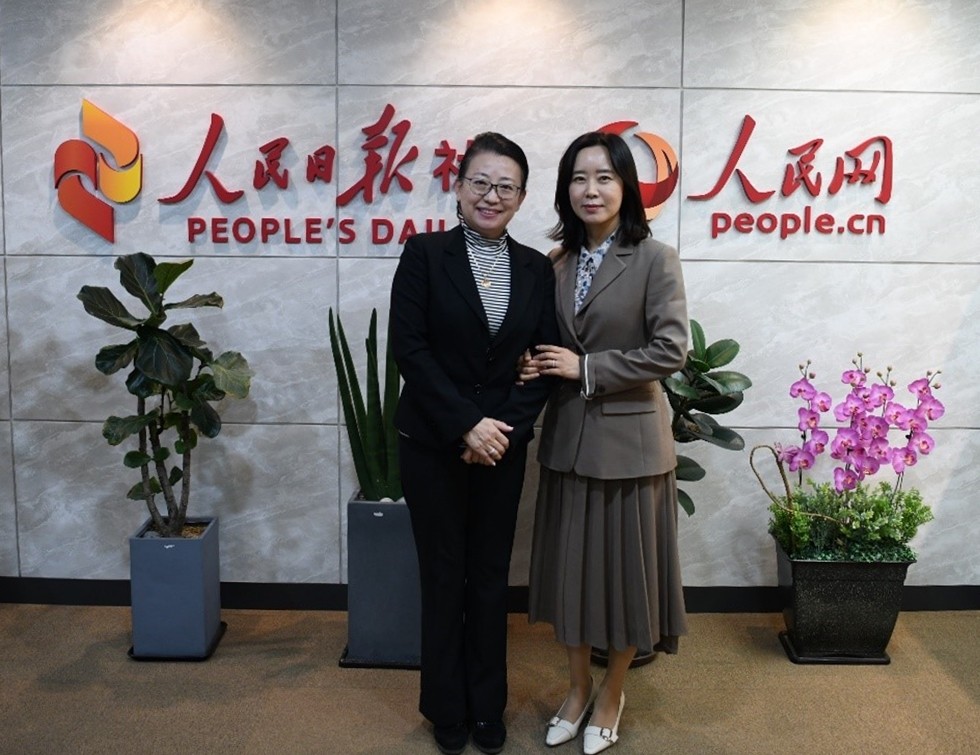 ▲(From left) TCS Secretary-General Amb. OU Boqian, People's Daily Online Korea CEO ZHOU Yubo