Seminar & Forum
Deputy Secretary-General BEK Bumhym Attended the RCEP Business Forum
2022.01.06
On January 6, 2022, the RCEP Business Forum was held in Nanning, China. TCS Deputy Secretary-General BEK Bumhym attended the Forum online as a panelist, and participated in the discussion on "strengthening the integration of industrial and supply chains, boosting regional economic recovery". Representatives from governments, enterprises, institutes and international organizations attended the Forum.
In DSG BEK's speech, he stated that RCEP will not only boost intra-regional trade, but also will promote people-to-people exchange and improve rule-based trading system. Enterprises' burden will be lifted, and regional value chain will be improved because of tariff concession and Rules of Origin. While the causes of the recent supply chain crisis may vary, including the pandemic and climate change, he underlined that political factors should be prevented from hindering the smooth operation of the supply chain. He also expected RCEP to strengthen cooperation not only among member states but also with countries in other regions.
Regional Comprehensive Economic Partnership (RCEP) came into force on January 1st, 2022. The Forum was held to seize the regional trade and investment opportunities brought by RCEP, help enterprises make full use of related rules and policies, promote the integration of regional industrial, supply and value chains, and boost economic growth of member states. The Forum was hosted by China Council for the Promotion of International Trade (CCPIT).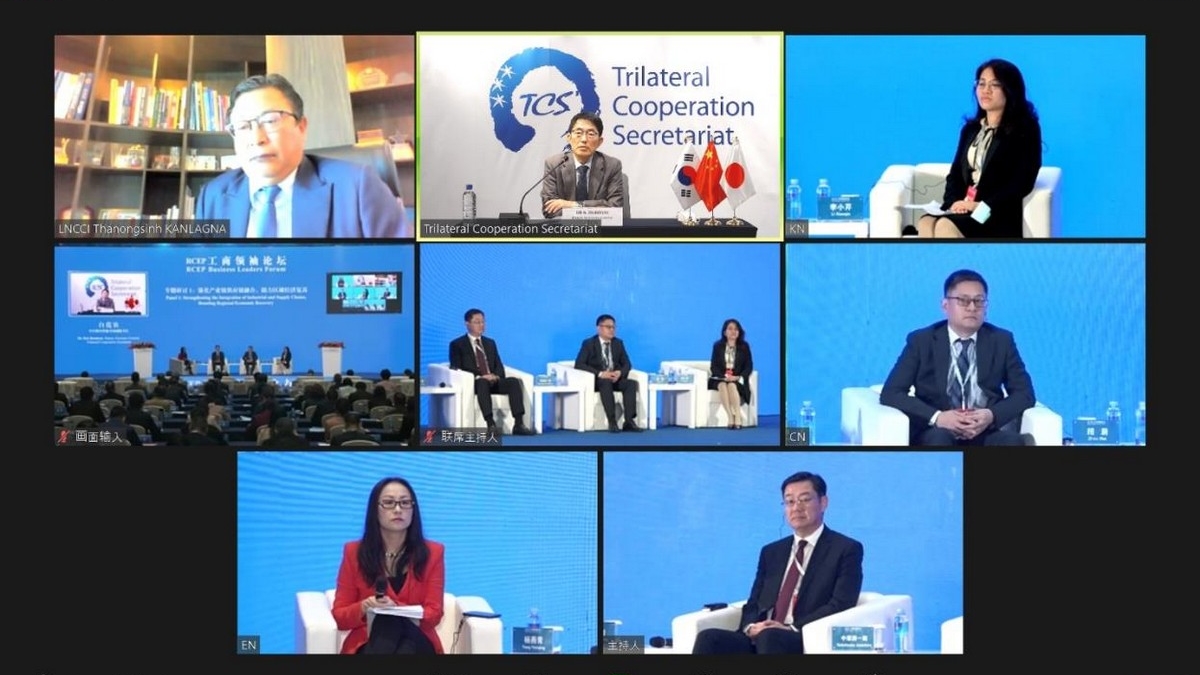 ▲DSG BEK Bumhym Attended the RCEP Business Forum