| [TC Activity] 3rd ASEAN+3 Financial Forum in Busan, ROK - Dec 12, 2018 | 2018-12-12 |
| --- | --- |
Content
The 3rd ASEAN+3 Financial Forum (ATFF) organized by the ASEAN+3 Macroeconomic Research Office (AMRO) was held in Busan, ROK on December 12, 2018. The theme of the forum was "Voyaging in Growing Uncertainties", where officials and experts from financial ministries and institutes gathered to discuss the current international trade and financial conditions, outlook of the region in the context of structural challenges, and enhancement of regional financial cooperation. TCS delegation attended the forum and participated in the discussion.
Deputy Secretary-General YAMAMOTO Yasushi commented that Finance was a key mechanism among the 21 ministerial-level-meeting mechanism of China, Japan and ROK. In the time of uncertainties, it was vital to accumulate achievements and efforts from all sectors. He stated that TCS had contributed to cooperation not only among the three countries but also in the ASEAN+3 framework. One of TCS' advantages was bridging resources and providing comprehensive angle in trilateral and regional cooperation. Thus, TCS was willing to utilize institutional experience and resources, and collaborate with the financial institutes of each country, the region and globe to facilitate the regional financial and economic cooperation.
In the opening speech, Dr. CHANG Junhong, Director of AMRO stated that the global economy was at crossroads. She acknowledged the past progress that the ASEAN+3 region achieved to build and upgrade CMIM to support the regional financial stability. At the same time, she indicated that building a robust regional safety net was a long-term project and encouraged the members to continue the cooperation and take preemptive measures in anticipating the possible future crisis.
The forum speakers had lively discussions around "Asia-Sustaining Growth and Stability in the Face of Uncertainties" and "Policy Responses and Strengthening of Regional Financial Safety Nets". They shared analysis and experience, and provided country and institutional insights. The ATFF was firstly held in 2016 and has provided a regular platform for ASEAN+3 Deputies, academics and high-level representatives from international financial institutions and other multilateral organizations to exchange views on pertinent global and regional issues.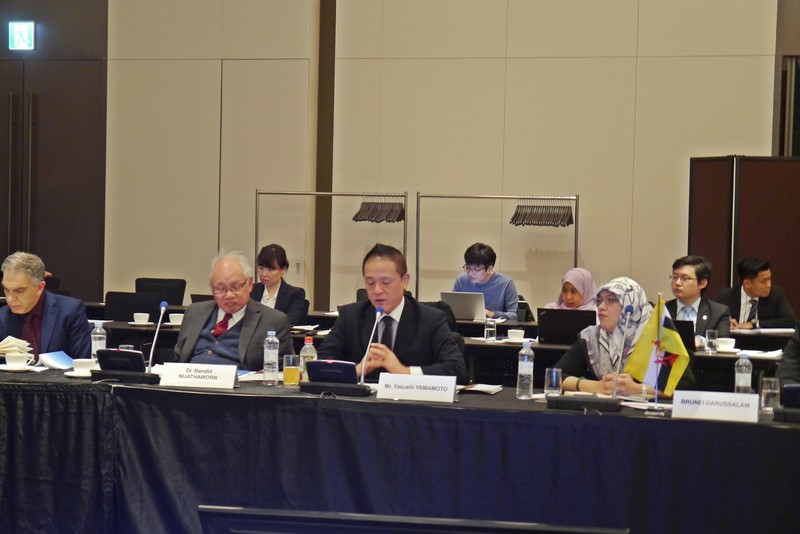 ▲Deputy Secretary-General YAMAMOTO Yasushi making comments at the discussion session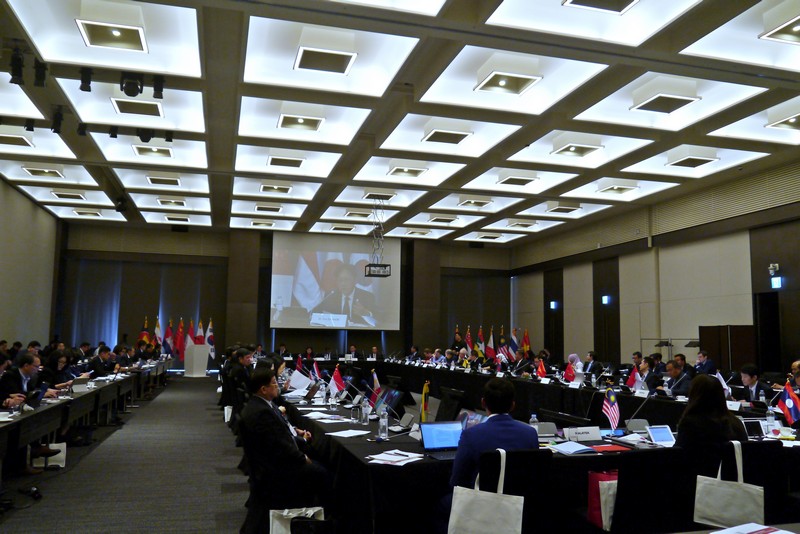 ▲The 3rd ASEAN+3 Financial Forum