| [TCS] 6th Plenary Meeting of the Organization of East Asia Economic Development (OEAED) in Incheon, ROK – Oct 30, 2018 | 2018-10-30 |
| --- | --- |
Content

Trilateral Cooperation Secretariat (TCS) participated in the 6th Plenary Meeting of the Organization of East Asia Economic Development (OEAED) while was held on October 29-30, 2018 in Incheon, the ROK.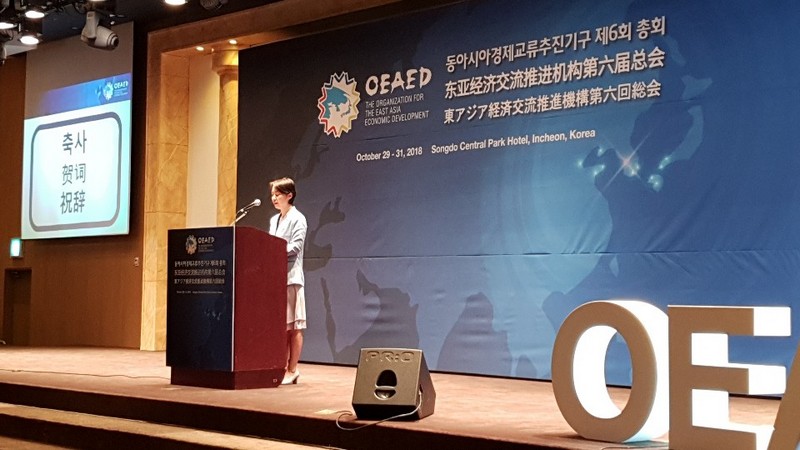 TCS Deputy Secretary-General HAN Mei delivered congratulatory remarks at the Opening Session. Ms. HAN emphasized that the trilateral cooperation has a realistic and long-term significance for promoting the economic development of the three countries and for maintaining regional peace, stability and prosperity. Ms. HAN stressed that the achievement of trilateral cooperation over the past 20 years could not be gained only by the cooperation at national level but also by cooperation among local governments like the OEAED. Ms. HAN also expressed that the TCS attaches great importance to the local economic development and cooperation and is willing to listen to the needs of local government and private sectors and to provide support.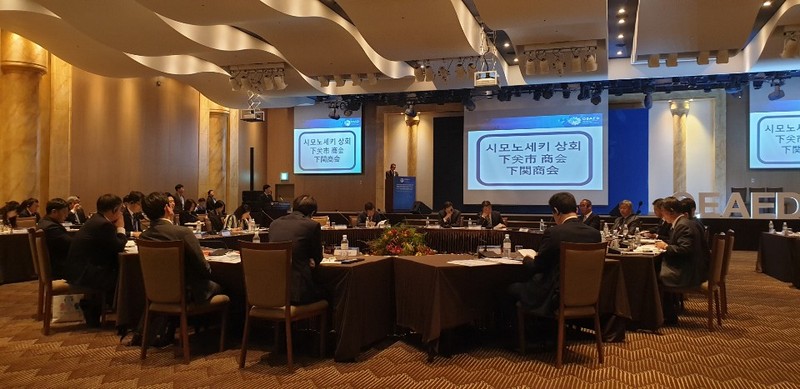 At the Meeting, 11 city representatives from the municipal governments and chambers of commerce gave presentations on inter-city cooperation in yellow sea rim region. Incheon Metropolitan City Mayor (this year's host Mayor) Mr. PARK Nam-Choon, delivered his presentation and emphasized that the OEAED needs to strengthen the network with the TCS. He wished that the TCS could become a hub between three countries' central governments and 11 member cities of the OEAED.
The OEAED was established in 2004 with an aim to promote the growth of Yellow Sea Rim economic circle by strengthening inter-city exchange and cooperation. 11 member cities are joining currently (Tianjin, Qingdao, Dalian, Yantai, Kitakyushu, Fukuoka, Shimonoseki, Kumamoto, Busan, Incheon and Ulsan). The Plenary Meeting is held every two years with the attendance of 11 cities and their municipal chambers of commerce. The TCS started to attend the Plenary Meeting from the 5th Meeting on 2015 in Yantai, China.