| [TCS] TCS-EAF-Le Monde diplomatique Co-organized a Special Discussion between Mr. Serge HALIMI and Prof. Chung-in MOON – Oct 10, 2018 | 2018-10-10 |
| --- | --- |
Content
The TCS, the East Asia Foundation (EAF), and Le Monde diplomatique co-organized a special discussion between Mr. HALIMI Serge, the Publisher of Le Monde diplomatique, and Professor MOON Chung-in, the Distinguished Professor of Yeonsei University and a special adviser to President MOON Jae-in for foreign Affairs and national security, under the title of the "United States' East Asia Policy and Peace on the Korean Peninsula," at the TCS Conference Hall on October 10, 2018.
Today's discussion was opened with welcoming remarks by TCS Secretary-General LEE Jong-heon, who underlined the interconnectedness between strategic function of regional cooperation in Northeast Asia and the U.S.' engagement in the region.
After the opening, Mr. Halimi first shared his view on the current U.S. foreign policy toward East Asia under President Trump and its impact on the global order in comparison with those of the past administrations. Then, he was joined by Prof. Moon who led the discussion and Q&A session with the audience. During the discussion, the speakers highlighted some major issues of the day, including the interplay between the domestic politics and foreign policy in the U.S., nuclear negotiations surrounding the Korean Peninsula, and the U.S.-China relation.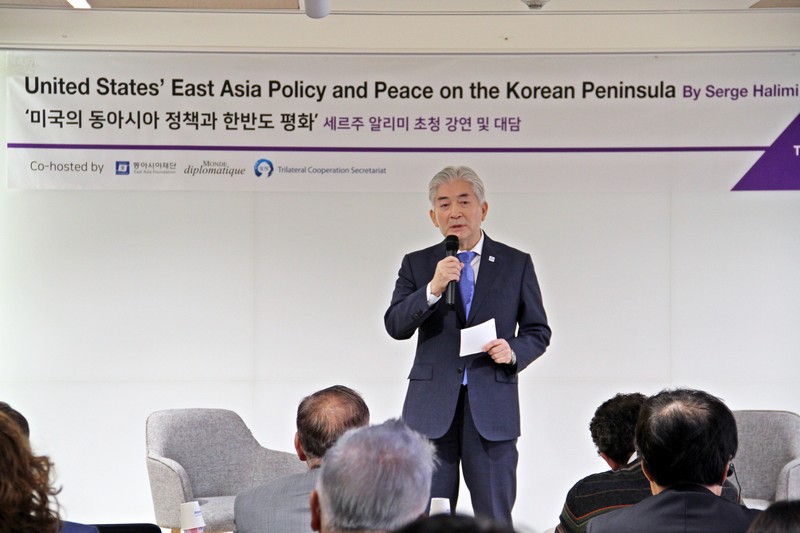 <Welcoming remarks by Secretary-General LEE Jong-heon>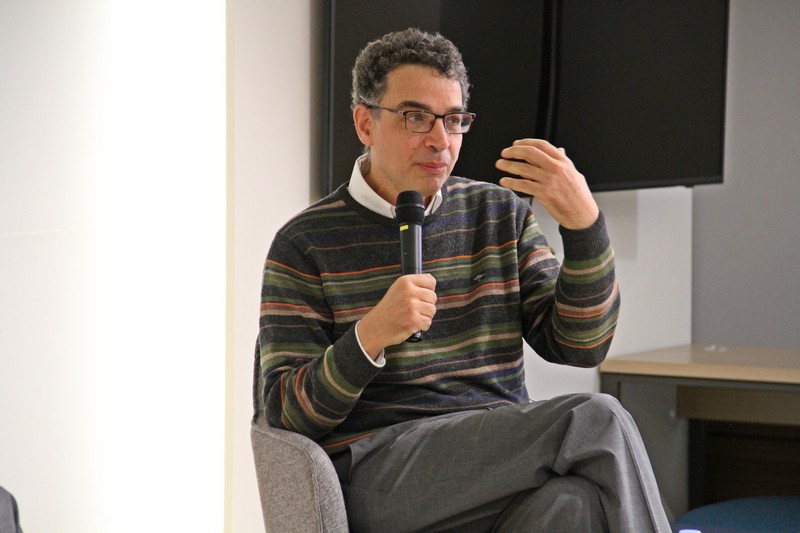 <Mr. HALIMI Serge, the Publisher of Le Monde diplomatique>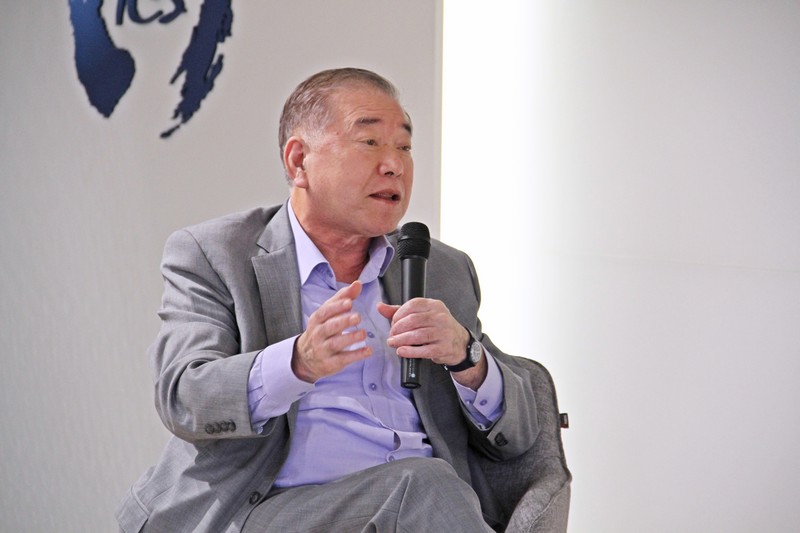 <Prof. MOON Chung-in, the Distinguished Professor of Yeonsei University and a special adviser to President Moon Jae-in for foreign affairs and national security>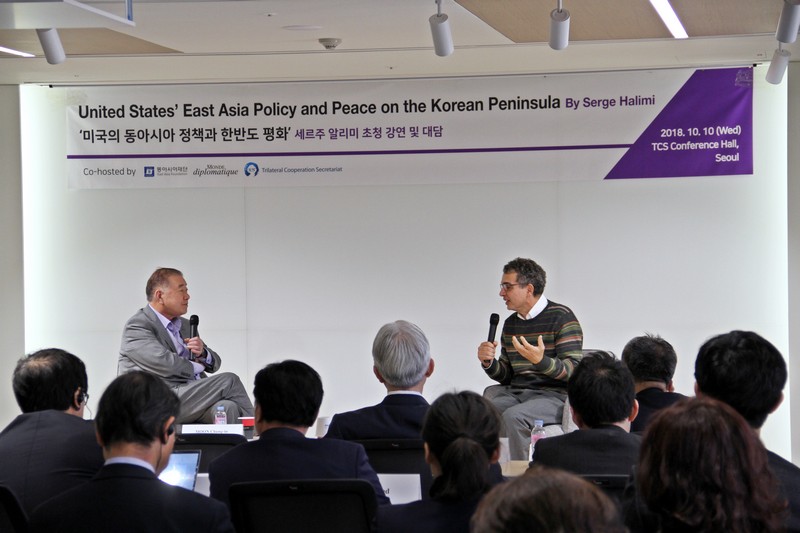 <Discussion between the speakers>