| [TCS] TCS-YINKS Co-organized International Symposium on "Peace Governance in Northeast Asia: Promoting Mini-multilateralism" - Sep 14, 2018 | 2018-09-14 |
| --- | --- |
Content
The TCS co-organized an international symposium with Yonsei Institute for North Korean Studies (YINKS) under the title of "Peace Governance in Northeast Asia: Promoting Mini-multilateralism" at the TCS Global Conference Hall on September 14, 2018. The Symposium brought together 12 speakers and discussants including renowned experts from the three countries and was attended by a number of students studying international relations.
The Session 1, moderated by Professor Kim Ki-Jung from Yonsei University, invited Korean scholars and experts to exchange their viewpoints on various theoretical approaches to 'mini-multilateralism,' particularly in this changing world order. Based on the theoretical frameworks discussed in the previous session, the second session focused on how this concept of 'mini-multilateralism' can be applied to trilateral cooperation and what forms of cooperation could possibly be developed. This session was chaired by TCS Secretary-General Lee Jong-heon, who also led the participants to present various suggestions regarding the role of the TCS.
Following today's symposium, scholars and experts from the three countries and the TCS decided that they continue to discuss the framework of 'mini-multilateralism' based on which they can come up with more concrete and diverse cooperation measures for this region.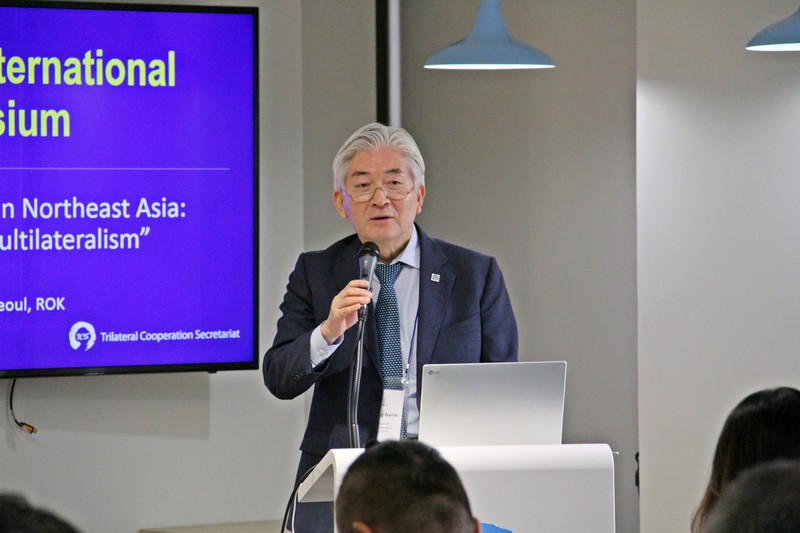 <Welcoming Remarks by Secretary-General Lee Jong-heon>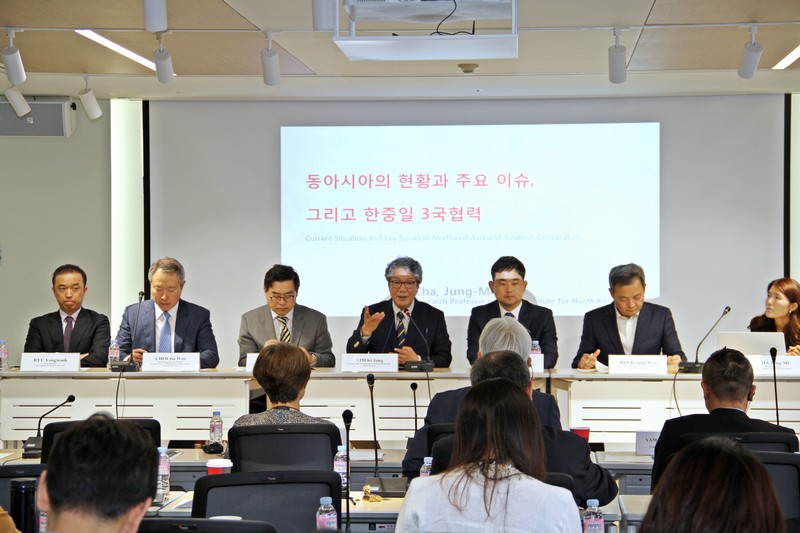 <Session 1>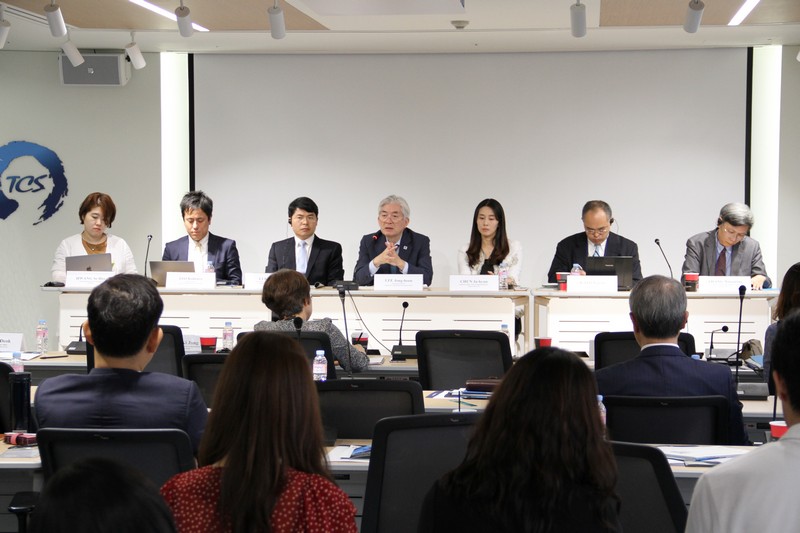 <Session 2>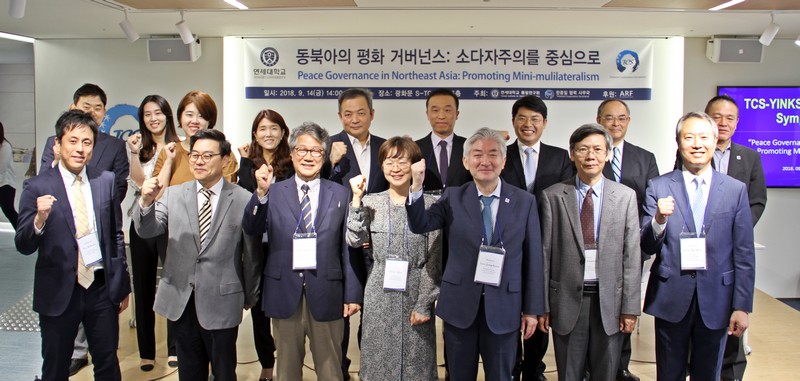 <Group Photo>