| [TC Activity] the Jakarta Forum on East Asia Financial Cooperation in Jakarta, Indonesia – Mar 04, 2019. | 2019-03-04 |
| --- | --- |
Content
TCS Board Members, Secretary-General LEE Jong-heon, Deputy Secretary-General HAN Mei and YAMAMOTO Yasushi participated in the Jakarta Forum on East Asia Financial Cooperation on March 4, 2019 in Jakarta, Indonesia. SG LEE delivered a keynote speech at the opening session. DSG HAN attended as a Panelist and discussed on the regional economic governance.
In his keynote speech, SG LEE emphasized East Asia's economic contribution to the world and the great potentials of well-established East Asia Economic Community with a mega market to further revitalize the region and the global economy as a whole. SG LEE also stressed that it is high time for East Asia to not only deliberate on how to cope with the "era of hyper-uncertainty" derived from potential negative impact such as the rise of protectionism and unilateralism, faster-than-expected tightening in global financial conditions and so on but also maintain regional economic governance and financial stability by increasing inter-connectivity between stakeholders in East Asia.
SG LEE explained that the CJK Trilateral Summit was initiated on the sideline of ASEAN+3 (APT) Summit in 1999 and developed into independent Trilateral Summit since 2008 in the wake of Global Financial Crisis, and suggested an action plan to realize the future vision of East Asia Economic Community by building more bridges in a mutually reinforcing and complementary way between ASEAN and CJK countries.
DSG HAN attended as a Panelist to discuss regional economic governance in East Asia. DSG HAN highlighted that the trilateral cooperation was born from the ASEAN+3 mechanism and is always a part of ASEAN+3 cooperation process. DSG HAN also explained that East Asian countries have become an economic engine in the world thanks to the globalization so it is East Asian community's common responsibility to keep open, free and rule-based multilateralism in the world.
DSG HAN suggested that 1) we should be determined and committed to promote regional integration, 2) we should accelerate the FTA process, and 3) we should explore the innovation cooperation by sharing future and enjoying comparative advantages in science and technology. DSG HAN also stressed that the long-term and big dream towards an integrated East Asian Community could be realized by the current cooperation in the framework of existing multilateral systems.
The Forum co-sponsored by the Mission of the People's Republic of China to ASEAN and the Permanent Mission of the Philippines to ASEAN. This Forum was held as the first event among the Jakarta Fora on ASEAN-China Relations in 2019, for the purpose of encouraging the dialogue and exchanges of different views to find out the new growth points and paths of East Asia financial cooperation.
Ambassadors from the missions of ASEAN Member States, Non-ASEAN East Asia Summit (EAS) Member States including Japan and the ROK, officials from the Ministry of Foreign Affairs of Indonesia, heads of regional organizations including ASEAN Secretariat, ASEAN+3 Macroeconomic Research Office (AMRO), and Asian Financial Cooperation Association (AFCA), and experts and scholars from local think tanks and research institutions were invited to this Forum. The participants shared their thoughts and views on the regional economic governance, regional financial stability and building of East Asia Financial Market, and cooperation on Asian Bond Markets Initiative.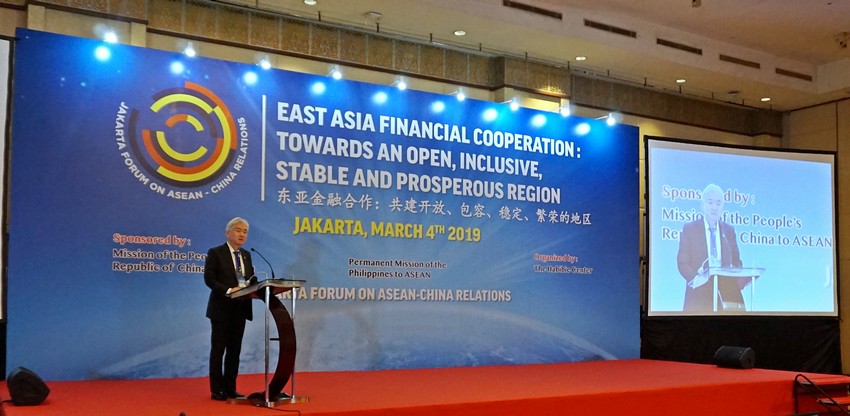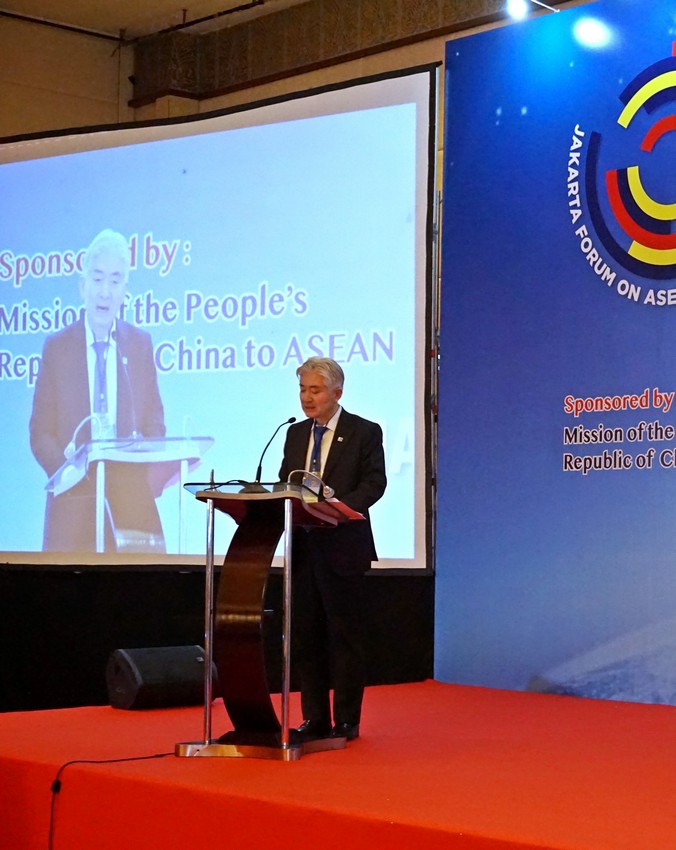 ▲TCS Secretary-General LEE Jong-heon delivers his keynote speech.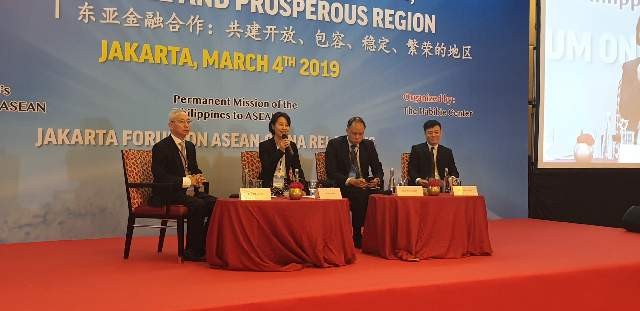 ▲TCS Deputy Secretary-General HAN Mei speaks in the Session.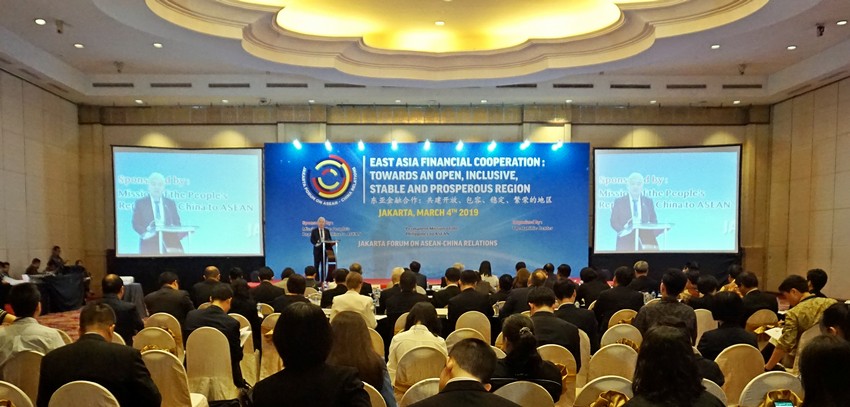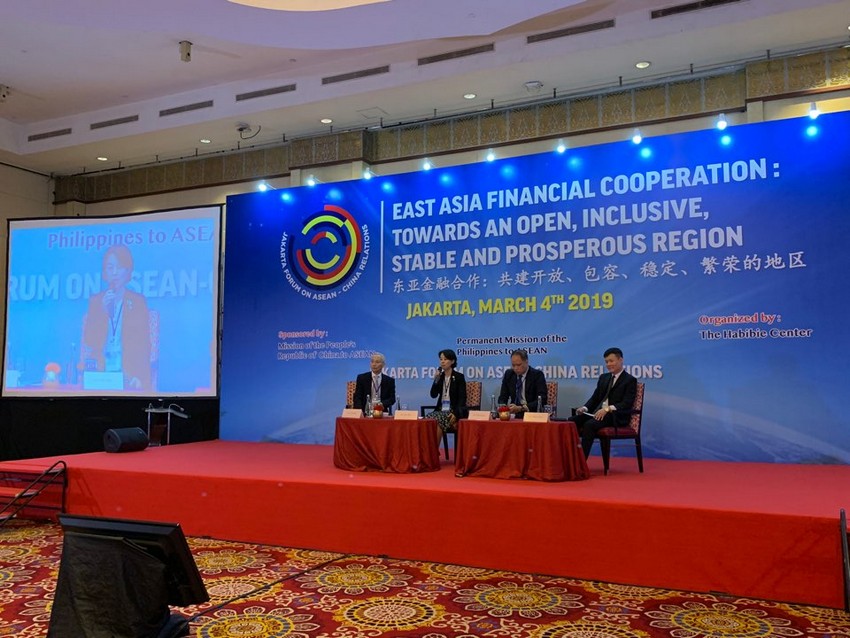 ▲Session discussion in progress